Are you feeling bored at home? Then have some creative time by trying out these photography ideas. Here's a list of simple and easy photography ideas at home for both boys and girls.
Processing…
Success! You're on the list.
Whoops! There was an error and we couldn't process your subscription. Please reload the page and try again.
COFFEE
Coffee / Tea is such an essential part of many people's lives. So you don't need to put an extra effort to take these photos. While you are sipping a good cup of tea or a coffee, just take a moment to capture this beautiful picture. You don't even have to show your face here, just try flat-lay photography.
SHADOWS
This look very beautiful when you have perfect lightning and shadows. More than artificial lightning , sunlight acts perfect for such photography. You can also create shadows by using house hold objects or even use your hands.
SKY
This turns to one of the beautiful photo if you done correctly, you can just take a portrait photo or a complete picture taking from downside angle. You can place a mirror on the surface and try to capture like a selfie having sky as a background. Sky gives more lively effect to your photo. You can also place some jewelry or any things around the mirror according to your content.
WORKSPACE
If you are a person working from home, then why not take a picture of your workspace. You can take a photo of your workspace, or you sitting in a couch and working. Or if you are a chef then try clicking pictures while cooking or backing, even in a kitchen. If you are a painter then show your canvas, workspace etc.
PLANTS
This is one of the simple idea and be very creative even you if are not a pro in photography. You can either use plants as a background of your picture or use them creatively as I have shown. And it adds life your picture.
WINDOW
This is probably the effortless one. You don't need to do anything here, just pose near the window, look outside and have a beautiful picture. If you want to try more creatively then assemble things and try clicking pictures. You can also try at your favorite spot at your home if you have any.
        Feeling Bored ? I'm going to go home. Everything is going to be normal again. Boring again. Wonderful again. – Neil Gaiman 'Never where'
Productivity is never an accident. It is always the result of a commitment to excellence, intelligent planning and focused effort. Everyone wants to be productive and organised right ? It all depends upon how you plan it. Your phone doesn't have to be a distraction you can use it wisely to increase your productivity. I…
Hey guys, Today I'm gonna share snippet of week-day in my life. All my week days are pretty much same . So lets get started….. WAKE UP 6:15 I wake up at 6:15 but keep scrolling my Instagram account for 15 minutes and then brush my teeth immediately and drink a cup of water before…
ME-TIME
Since you are at home then try clicking pictures during you self-care time, cooking, having fun with you family. Just try to make more lively.
MIRROR
It can be little tricky but if you done correctly then it turns beautifully. If its not working for you, then you can just try taking a mirror selfie, which most people are doing.
Get 3 months free hosting on annual plan purchases for your website to gain more traffic. SIGNUP NOW
BED
It differs for person to person according to their decor. And it requires little effort to have a perfect picture, just try and try. You can pose by lying on bed, reading a newspaper / magazine, playing with your pillows and just play around and have fun. Lightning and angle is a key here. Just try with different angles and experiment until you achieve the result you want.
STAIRCASE
This is probably the most simple and easier one. You can just click a picture on the staircase trying with different poses and different angles.
FOOD
You don't need to have a fancy food items to click these pictures. You can click a bowl of fruits, or even your breakfast can go well. You can also pose near fridge and even while you are cooking and eating.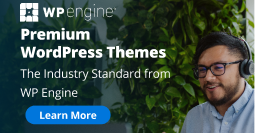 BACKDROP
The most easiest thing is to find a backdrop. Backdrop can be anything it can be a plain white wall too. White wall looks more aesthetic. You can just pose here or have a portrait photography both works well.
I hope you have enjoyed it, if you have then please like, share and subscribe my blog for more such interesting content. If you wish to see my photos then check out my Instagram photos and follow me there
DON'T FORGET TO SUBSCRIBE .
Until next time
Shravya
---
FOLLOW ME HERE
This post contains affiliating links. As an affiliate marketer, I earn from qualifying purchases at no additional cost to you. All view and opinions are my own. Thank you for your support.