Ever feel like you're just not getting done enough?
Then how to make your day a productive day.
Below you'll find simple ways to be more productive every day.
Processing…
Success! You're on the list.
Whoops! There was an error and we couldn't process your subscription. Please reload the page and try again.
You are where you are and what you are because of yourself, nothing else. Nature is neutral. Nature doesn't care. If you do what other successful people do, you will enjoy the same results and rewards that they do. And if you don't, you won't.

Brian Tracy
Create a Schedule
Keeping a schedule for your day will help you manage your time more effectively. You can get more done and less likely to forget tasks.
This is the best way to get organized. Write down all your tasks on either daily, weekly, or monthly planner. You can either make a note of your tasks on a phone. But I personally love to use planners.
If you don't have a planner, it's OK. Click on the image below to download ultimate weekly planner.
Once you have mastered time, you will understand how true it is that most people overestimate what they can accomplish in a year – and underestimate what they can achieve in a decade!

tony Robbins
Clean workspace
Clean and organized space makes us focus better on our tasks. A cluttered desk increases the ability to work productively and have fewer distractions.
Cleaning and organizing your space has to become something that is done consistently. You can't wait until things pile up to then clean up. You need to make straightening your desk at the end of each day a part of your routine.
A simple life is not seeing how little we can get by with—that's poverty—but how efficiently we can put first things first. . . . When you're clear about your purpose and your priorities, you can painlessly discard whatever does not support these, whether it's clutter in your cabinets or commitments on your calendar.

Victoria Moran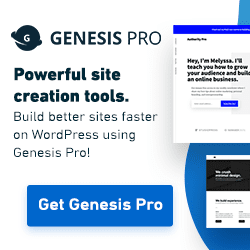 Prioritize your to do list
Sometimes we can't have a productive day because we just don't know where to start. Well, in that case, the most simple solution is to list everything down, then prioritize the task based on importance.
Once you know the important task and done first, you will be able to be more productive by the end of the day.
The key is not to prioritize what's on your schedule, but to schedule your priorities.

Steven Covey
Block out distractions
Know your distractions and limit your time on distractions accordingly.
Facebook, Twitter, and all other social media outlets can make you lose focus.
Do not check social media first thing in the morning. There are so many apps that calculate your screen time, make use of it. I use YourHour app to calculate my screen time.
You must understand that your creativity comes alive when you spend time alone focusing on your projects without distractions.

Sunday Adelaja
Learn how to say no
There is nothing wrong with saying 'no', especially when you have a busy day ahead and do not have time to do that people ask you to do.
When you say yes to others, make sure you are not saying no to yourself.

paulo coelho
Stop procrastinating
Do you ever find yourself just saying 'It's OK, I'll do it tomorrow. There's still plenty of time'?
If so, then your procrastinating. If we procrastinate over a long period of time, we can become demotivated by our work.
You need to understand the reasons why you are procrastinating before you tackle it. Then reward yourself with something, if it is done first.
Life always begins with one step outside of your comfort zone.

Shannon L. Alder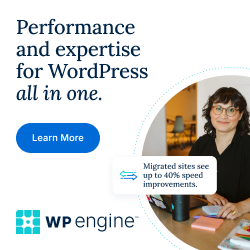 Use productivity apps
We all want to know how to get things done more quickly, with less effort and lead more productive, fulfilling lives. It makes sense to take help from a myriad of productivity tools available in the market.
There are myriad of productivity apps for getting work done, organizing your personal life, collaborating with others, and much more.
Making use of these apps will make you more effective.
I have written a post on productive apps I use, if you are interested then please go and check it out.
Follow effective actions with quiet reflection. From the quiet reflection will come even more effective action.

peter Drucker
Take breaks
Schedule breaks for yourself.
Listen to your body and move your body for every 20 – 30 minutes to give your body a mini-break.
A break is not for watching TV or scrolling on social media.
Bring something healthy snacks to work to keep your energy levels up.
Pleasure in the job puts perfection in the work.

aristotle
Set deadlines
Setting deadlines for your goals and projects is really important.
Instead of giving yourself a month to do something, tell yourself you're getting it done this week. Not only will you stay more driven throughout the process, but you're also likely to start working on your goals earlier than you normally would.
Successfully meeting the deadline makes us look productive, focused, and reliable.
You see, in life, lots of people know what to do, but few people actually do what they know. Knowing is not enough! You must take action.

Tony Robbins
Have a Me-Time
Quality Me-Time is most important to have a better work-life balance.
Listening to music, going for a walk, meditation, journaling, having dinner with your family, talking to your partner, playing with your pet, Face-time with your friends it could be anything.
The quality Me-Time at the end of the day really helps you to clear up your mind and able to start a fresh day again.
Spending time alone in your own company reinforces your self-worth and is often the number-one way to replenish your resilience reserves.

Sam Owen
So I hope now you can make your day a productive day.
If you have any productivity tips that make you stay more focused and productive then don't forget to share with us.
Also check out productive things to do when you are bored.
FOLLOW ME HERE
DON'T FORGET TO SUBSCRIBE .