Hey guys,
Art Series: #weeklyartchallenge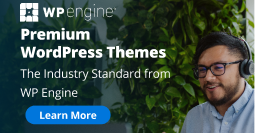 I thought to take up a weekly art challenge , #weeklyartchallenge is basically I draw for a week on a particular art basis.
Processing…
Success! You're on the list.
Whoops! There was an error and we couldn't process your subscription. Please reload the page and try again.
Starting with the first week I thought to draw cute doodles. Doodle art is a fun way to draw cute and child-like characters. Most of us have had experience of doodling as a child. It is very comfortable and fun way of drawing. These are the easiest form of drawings you just need a pencil and a paper. The popular kinds of doodles are cartoon version and comic characters.
And here are the first week of doodles…
I hope you have enjoyed this. Let me know in the comments section what type of art you want to see in the next week art challenge.
If you are also interested then, take pen and start doodling with me!
Until next time…
Shravya
Get 3 months free hosting on annual plan purchases for your website to gain more traffic. SIGNUP NOW